ICYMI: Our Top 10 #Tornadoes from 2017: https://t.co/DoPU3hdnfj

You can also read about these tornadoes on our website: https://t.co/0XYO7sVEYa. We include newspaper articles, videos, and much more to explain the story behind these twisters.
Breakthrough in tornado short-term forecasting could mean earlier, more accurate warnings - https://t.co/DOPm4aNQB7 via @ScienceDaily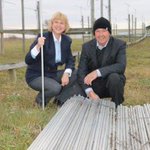 Confirmed EF1 tornado in Uniontown occurred last night with winds up to 105 mph. 1st recorded tornado in NWS Pittsburgh area of responsibility during February since 1950.
#OldPhotoFriday: May 2, 1984 near Roff, OK. This F-2 twister is in it's dissipating stage. It traveled for 5 miles and had a width of 200 yards (Sources: @NWSNorman: https://t.co/mJ8D7KWDaP, SPC: https://t.co/ddDbeyAzHP).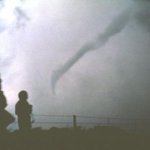 #OTD (Feb 15) in 2016, an EF2 #tornado traveled just over 30 miles through Copiah & Simpson Counties, MS. Some of the worst damage was on Sand Hill Road. Our summary: https://t.co/ITkq33Vz63 #mswx #wxhistory #History @NWSJacksonMS
#OTD (Feb 15) in 1819 - A #tornado moved NE near St. Stephens, AL, "carrying immense limbs high into the air." A Choctaw Indian was killed. Source: @sigtor2019 in Significant Tornadoes (1680-1991). Image via Library of Congress. https://t.co/pXcsPFSmFO #EarlyHistory #alwx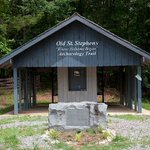 Hardy, AR: City upgrading radio system, getting new #tornado #siren - https://t.co/JQlBjhprng via @Region8News #arwx
How many #tornadoes have occurred on #ValentinesDay? From 1950-2016, there have been 39, 11 of those in 2000. Six twisters hit in 1956 & this is where we find the longest path & largest width for the day - both in Arkansas. More #History: #arwx #wxhistory
February 14 Tornado Events
  Download PDF File Download CSV File       Notable Tornado Events on February 14
buff.ly
New #SevereWX forecast method combines frequency of past #tornado occurrence w/ model-based severe wx parameters to produce probabalistic tornado & even significant tornado forecasts that show improvement over routine SPC forecasts. See #WeaForecasting: https://t.co/QdrtBaweKL
Load More...